Plenty of online bingo sites like Jackpot Joy offer entertaining games.
Learn about the basics of horse race betting, and catch live coverage and tips for betting on the Kentucky Derby in 2015. Derby Expert is your complete source of information on Derby nominees, contenders, betting odds, and the schedule and results of races on the road to Louisville.
---
| | | |
| --- | --- | --- |
| | -- Sadaharu Oh | |

Doug and Tommy's Frequently Asked Questions: "I have been kicking lately and seen that something just isn't right. My steps are the same, but my point of contact on the ball changes from kick to kick. On kick the ball might be on my ankle, and then the next time it might be on my toe. Then I will have a series of kicks where I hit the sweet spot. What are some things I can do to improve my contact?" -- Click here to read our answer

Track your Field Goals, Kickoffs and Punts with the Kick Tracker App!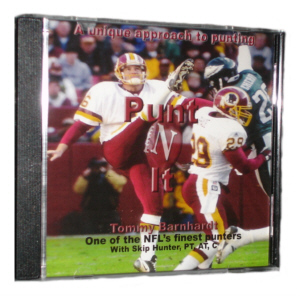 The BEST punting video - complete with 3-stage punting approach, holding, stretching tips, and more -- check out Tommy Barnhardt's "Punt-N-It" DVD >>>
$19.95