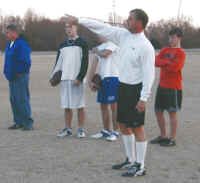 The drop steps are broken up into three sections: Elementary, Intermediate, and Advanced
From the center line position, place two objects like towels, cones or footballs at 45 degree angles, 4 yards from the line. This will create a lane that will help you walk in a straight line to the target. Spin the ball, catch and mold it and take your normal steps down the lane... but don't punt the football. Do this so you will get a feel for going on these angles.
Let's summarize some basic keys to punting you should remember:
Proper stance and footwork.
Concentrate on the catch.
Mold the ball quickly with the laces up, nose tilted slightly down and in.
Place the ball at impact spot with a level drop. Slide your drop across the table.
Keep everything in line - the ball, your leg, and the drop.
Practice, practice, practice - especially your drop.
---

Hope you have learned something from our site. If you would like to learn more, you may order my punting video "Punt-N-It". You can also sign up for the Premium membership, where I will be providing a year round workout schedule (diets, mental training, lifting, running and punting), along with video drills for download, "Recipes for Success" from other NFL punters, my email address to contact me and ask punting questions 24-7, and much, much more. Learn more about the Premium membership here >>>
---
---

| | | |
| --- | --- | --- |
| | -- Kicking.com member | |

Doug and Tommy's Frequently Asked Questions: "I can easily kick 20 and 25 yard field goals consistently. The ball looks to be good from another 20 or so yards back, but as soon as I move back to kick, the ball falls short. Is this a mental problem or should I do drills to increase distance? I think that it is partly mental because the farther I get from the uprights, the less confident I feel. What do you think?" -- Click here to read our answer

Fun app game to flick field goals through the uprights!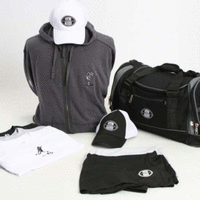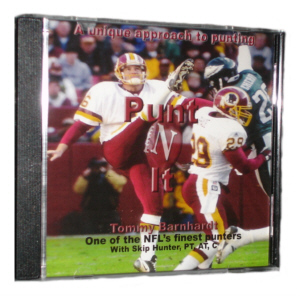 The BEST punting video - complete with 3-stage punting approach, holding, stretching tips, and more -- check out Tommy Barnhardt's "Punt-N-It" DVD >>>
$19.95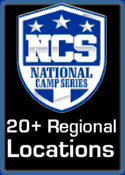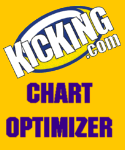 Pro Star Kicking, Punting and Long Snapping Academy