Your search resulted in 1 members
Only members with an active account and stats updated in the last 90 days will be shown below!

highlight tape available by request


tape reviewed by Kicking.com


stats validated at approved camp


expert comments available


= Kicker

= Punter

= Snapper
---
Ethan F



username : efisher
Current Level: Youth
Next Year's Level: High School
M, OH


---
<<< Click Here To Search Again
---

| | | |
| --- | --- | --- |
| | -- Bud McLaughlin | |

Doug and Tommy's Frequently Asked Questions: "Does the size of a kicker's foot affect his kicking ability (soccer style)? In other words is there an optimal foot size for kicking a football relative to the size of the football?
Do kickers with smaller feet have an advantage, or is it the other way around?
Am I at a disadvantage with an 11 1/2 foot or not? Can I overcome this, if so, how? Should I switch to toeing the ball?" -- Click here to read our answer

Track your Field Goals, Kickoffs and Punts with the Kick Tracker App!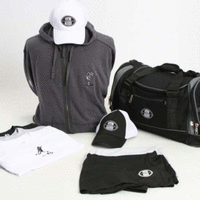 NEW and IMPROVED! - The BEST kicking advice - complete with video instruction, drills and tips, checklists, workout routines, mental relaxation tips, and more -- check out Doug Brien's "Click to Kick" DVD >>>
$39.99