View Top Performers from 2016 >>>
Check out top college prospects by grad year >>>
Minimum 10 punts

Minimum 10 punts


Minimum 10 PAT attempts

Minimum 10 PAT attempts

Minimum 5 FG attempts

Minimum 5 FG attempts
Contact Brion if you suspect erroneous stats have been posted. They will be removed ASAP! This report is displaying all years = "2017" in your stats, with appropriate HS graduation year selected.
---

| | | |
| --- | --- | --- |
| | -- Kicking.com member | |

Doug and Tommy's Frequently Asked Questions: "I can easily kick 20 and 25 yard field goals consistently. The ball looks to be good from another 20 or so yards back, but as soon as I move back to kick, the ball falls short. Is this a mental problem or should I do drills to increase distance? I think that it is partly mental because the farther I get from the uprights, the less confident I feel. What do you think?" -- Click here to read our answer

Track your Field Goals, Kickoffs and Punts with the Kick Tracker App!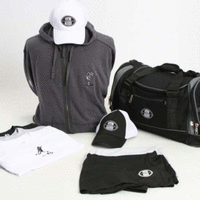 NEW and IMPROVED! - The BEST kicking advice - complete with video instruction, drills and tips, checklists, workout routines, mental relaxation tips, and more -- check out Doug Brien's "Click to Kick" DVD >>>
$39.99