Sorry, but your membership does not allow access to this content.
You must upgrade to a Premium membership.
Included with the Premium Memberships is a monthly punting and kicking video lesson for viewing. The best thing is that you can watch them over and over again. These lessons were taped by our virtual coaches to physically show you the tips, techniques and exercises that they mention and describe in their workouts. With a membership, you will receive access to all kicking and punting clips. Each clip is about three minutes in length.
View a sample clip to see for yourself. A picture speaks a thousand words, and we feel these lessons will greatly enhance the workouts we have provided for you.
Some topics covered in these videos...
Feel free to email us with videos and lessons you would like to see in our monthly lessons.
---

| | | |
| --- | --- | --- |
| | -- Kicking.com member | |

Doug and Tommy's Frequently Asked Questions: "I can easily kick 20 and 25 yard field goals consistently. The ball looks to be good from another 20 or so yards back, but as soon as I move back to kick, the ball falls short. Is this a mental problem or should I do drills to increase distance? I think that it is partly mental because the farther I get from the uprights, the less confident I feel. What do you think?" -- Click here to read our answer

Track your Field Goals, Kickoffs and Punts with the Kick Tracker App!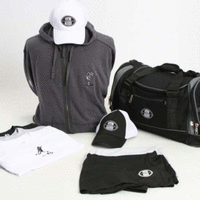 NEW and IMPROVED! - The BEST kicking advice - complete with video instruction, drills and tips, checklists, workout routines, mental relaxation tips, and more -- check out Doug Brien's "Click to Kick" DVD >>>
$39.99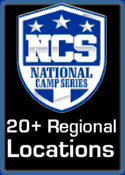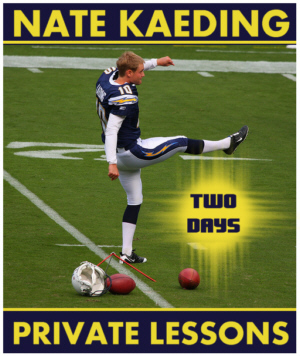 Nate Kaeding 2-Day Private Lesson